Burton Planning Services was formed in 2008 by Kimberly Burton, P.E., AICP CTP, LEED AP ND. Since 2008, BPS has grown into a firm of over 15 people. The key planning and environmental staff are listed below:
Kimberly Burton, P.E., AICP CTP, LEED AP ND | President/Owner
Contact Kim Burton: kburton@burtonplanning.com
Ms. Burton is an experienced program and project manager, in addition to a professional engineer, certified planner with an advanced specialty in transportation planning, and accredited professional in LEED Neighborhood Development. She has 18 years of experience working in the public and private sectors. Ms. Burton also teaches energy, sustainability & resiliency planning courses in City & Regional Planning at the Ohio State University.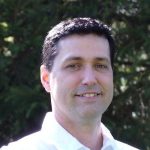 Richard Carr | Director of Operations
Contact Richard Carr: rcarr@burtonplanning.com
Mr. Carr has over 20 years of experience in business management and operations. His responsibilities include overseeing all back-office functions, including human resources, information technology, certifications, and finance. Mr. Carr is an active member on the Reynoldsburg Design Review Board. Mr. Carr has provided planning and environmental fieldwork services for the past three years, and has taken the EPA certified Renovation, Repair, and Painting (RRP) class.
Kim Littleton, AICP | Community Planning Manager
Contact Kim Littleton: klittleton@burtonplanning.com
Mr. Littleton is an urban planner with his AICP certification and over 30 years of experience. He has completed numerous comprehensive plans and economic feasibility studies. He has administered and drafted award-winning community development regulations, managed multiple physical planning projects, as well as public involvement activities. Mr. Littleton has a Bachelor of Urban Planning and Design and a Masters of Business Administration.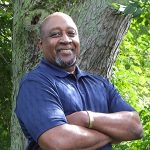 Elvin Pinckney | Senior Environmental Specialist
Contact Elvin Pinckney: epinckney@burtonplanning.com
Mr. Pinckney has over 40 years of experience. He previously served as the Program Manager of ODOT's Noise & Air Quality Program, and he is a nationally-recognized noise and air quality professional. He has been involved in every major traffic noise study and noise barrier constructed in Ohio for over 3 decades. In addition, he provided technical and policy assistance to federal and state departments of transportation, legislators, researchers, consultants, and the public.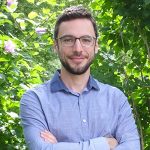 Michael Blau, LCI | Transportation Planner
Contact Michael Blau: mblau@burtonplanning.com
Mr. Blau is an active transportation planner with six years experience in bicycle, pedestrian, and transit planning. He is a Certified Instructor for the League of American Bicyclists. Mr. Blau has collaborated with municipalities, state agencies, nonprofits, transportation authorities, research institutes, and regional planning organizations on a range of projects, from city-wide bikeway planning to neighborhood walking programs. He has a master's degree in City & Regional Planning.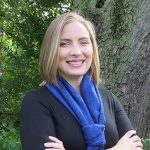 Lindsey Elam | Community Planner
Contact Lindsey Elam: lelam@burtonplanning.com
Ms. Elam is a community planner with three years of experience. She received a bachelor's degree in social work and master's degree in city and regional planning, both from the Ohio State University. She has extensive knowledge in community engagement and outreach strategies, as well as research. She has worked on a range of community outreach, research, and public health related projects. She also has experience in providing design and technical services.