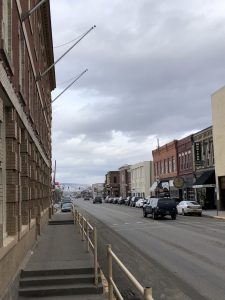 The City of Livingston welcomes feedback from the community throughout the Growth Policy planning process. There are several ways you can participate in this process:
Take the Community Survey to share your opinions on priorities.
Attend the Community Meeting on January 28, 2020 – see the meeting announcement below.
Sign up to receive updates throughout the planning process.

Use the Community Feedback Form to provide any feedback, including questions, comments, and recommendations on Livingston's Growth Policy.
Take the Community Survey
Share your opinions on priorities to be included in the Growth Policy – click on the link below to take the survey! The survey will close at 12:00 AM on February 1, 2020.

https://www.surveymonkey.com/r/livingstonGP
Members of the Livingston Community also have the option to complete a printed version of the survey. Completed surveys must be returned by mail or in person to Faith Kinnick, City Manager's Office, 110 S. B Street, Livingston, Montana 59047, no later than 5:00 PM on January 31, 2020 (post date or hand-delivered). Printed surveys can be downloaded here (click here to download a PDF) or picked up at L'espirit, 124 S. Main Street in Livingston.
---
Attend the First Community Meeting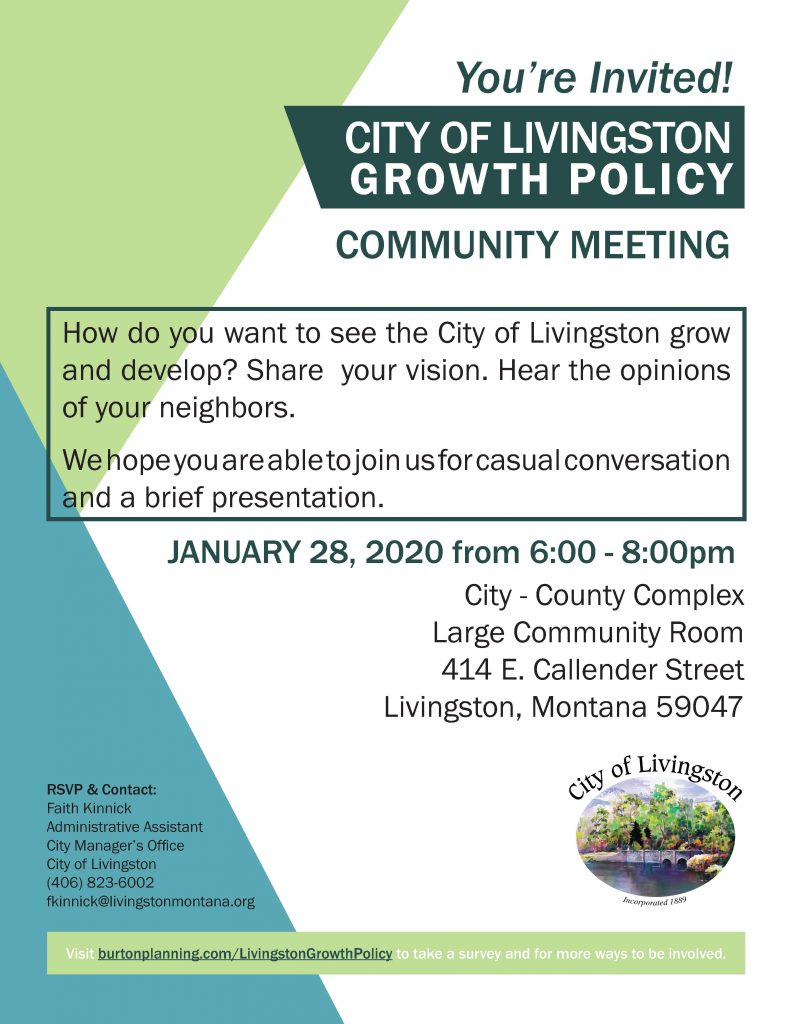 ---
Sign Up to Receive Updates
---
Community Feedback Form