BPS offers a comprehensive range of services customized for our clients.

Community Planning & Development
Communities
BPS customizes planning and development strategies for clients in urban, suburban, and rural areas at all levels, from regions to municipalities.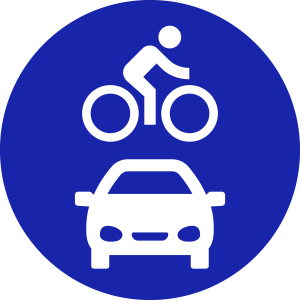 Multi-Modal Transportation Planning
Transportation
BPS specializes in transportation plans for all types of modes, users, facilities, and scales in both urbanized and rural areas.

Environmental & Hazard Mitigation Planning
Environment
BPS is a leader in noise and air quality analyses, hazard mitigation plans, and environmental studies for a variety of agencies and funding types.

Education & Engagement
Communications
BPS designs in-person and virtual education and facilitates public engagement to effectively educate and engage stakeholders and the public.
Specific Areas of Expertise
Sustainability & Resiliency Initiatives
Local Government Management
Economic Development Plans
Medical Marijuana Policies
Community Development Programs & Policies
Comprehensive, Community & Land Use Planning
Neighborhood & Area Plans
Downtown & Corridor Revitalization Plans

Age-Friendly Planning
Equity Strategies
Zoning Codes & Development Regs
Commercial & Residential Site Plan Reviews
Community Identity Branding
Grant Writing & Administration
Energy Planning & LEED Project Management
Transportation Corridor & Thoroughfare Planning
Complete Streets Policies & Plans
Traffic Calming Programs & Studies
Bicycle & Pedestrian Planning
Bike & Walk Audits
Safe Routes to School
Public Health & Social Equity Policies

Access Management
Safety Studies, Crash Analyses & Vision Zero Initiatives
Traffic Studies & Traffic Counts
Rural Transportation Planning
Transit Planning & First/Last-Mile
Coordinated Transit-Human Services Plans
Wayfinding
Environmental/NEPA Program Management
Hazard Mitigation Planning & Hazus
EIS, EA & CE Environmental Documents
Noise Studies & Barrier Analyses
Air Quality Analyses
Demographic & Environmental Justice Analyses
Water Resources Planning

RMRs/ESAs & Hazardous Material Screenings
Brownfield Planning
Park, Recreation & Greenway Planning
Section 4(f) Documents
Cultural Resource Literature Searches & Section 106
Lead Hazard Abatement Management
Communication Strategies
Public Involvement Activities
Website Development & Updates
Social Media Communications
Outreach & Promotional Materials

Graphic Design & 3-D Renderings
Drone Aerial Imagery Collection
Data Visualization & Infographics
Online Training / E-Learning Development
In-Person Training
Licenses, Certifications, and Prequalifications
DBE & EDGE Certifications
Federal Small Business Association SBC & WOSB (pending)
State of Ohio & Ohio DOT, DBE, SBE, WBE & EDGE
State of Minnesota, DBE
State of Montana, DBE
Commonwealth of Pennsylvania, DBE, SB & SDB
State of Tennessee, DBE
State of West Virginia, DBE
Ohio Turnpike Commission, LDBE & SBE
Columbus Regional Airport Authority, DBE
City of Columbus, WBE
City of Dayton, SBE
City of Springfield, FBE
City of Toledo, WBE
Ohio Department of Transportation Prequalifications
Environmental Document Preparation-EA/EIS
Environmental Document Preparation-CE
Environmental Document Preparation-Section 4(f)
Noise Analyses & Abatement Design
Air Quality Analyses
Regulated Materials Review (Phase I/II ESAs)
Interchange Justification & Modification Studies
Safety Studies