BPS offers a comprehensive range of services customized for our clients.

Community Planning & Development
Communities
BPS customizes planning and development strategies for clients in urban, suburban, and rural areas at all levels, from regions to municipalities.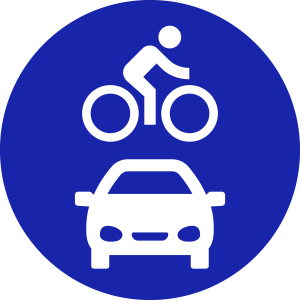 Multi-Modal Transportation Planning
Transportation
BPS specializes in transportation plans for all types of modes, users, facilities, and scales in both urbanized and rural areas.

Environmental & Resiliency Planning
Environment & Resiliency
BPS is a leader in noise and air quality analyses, hazard mitigation plans, and environmental studies for a variety of agencies and funding types.

Education & Public Engagement
Educate & Engage
BPS designs in-person and virtual education and facilitates public engagement to effectively educate and engage stakeholders and the public.
Specific Areas of Expertise
Community Sustainability Initiatives
Rural & Small Town Planning
Comprehensive Plans
Land Use Planning
Neighborhood & Area Plans
Downtown & Corridor Revitalization Plans
Funding Strategies & Grant Writing

Economic Development Programs & Strategies
Community Development Programs & Policies
Zoning Code Updates
Age-Friendly Planning
Equity Strategies
Community Identity Branding
Complete Streets Policies & Plans
Bicycle & Pedestrian / Active Transportation Planning
Bike & Walk Audits
Safe Routes to School Programs & School Travel Plans
Equitable Access & Mobility Strategies
Transportation Corridor & Thoroughfare Planning
Long Range Transportation Plans
Rural Transportation Planning
Access Management

Coordinated Transit-Human Services Plans
Transit Planning & First/Last-Mile Integration
Safety Studies, Crash Analyses & Vision Zero Initiatives
Traffic Calming Programs & Studies
Micromobility Studies
Traffic Counts
Wayfinding
Drone Aerial Imagery Collection
Environmental/NEPA Program Management
Hazard Mitigation Planning & Hazus Modeling
Commodity Flow Studies
EIS, EA & CE Environmental Documents
Noise Studies & Barrier Analyses
Air Quality Analyses
Demographic & Environmental Justice Analyses
Disproportionate Effects & Equity Evaluations

Water Resources Planning
RMR/Hazardous Material Screenings
Brownfield Planning
Park, Recreation & Greenway Planning
Section 4(f) Documents
Cultural Resource Literature Searches & Section 106
Energy Planning & GHG Emissions Studies
LEED Project Management Assistance
Public & Stakeholder Engagement Plans
Meeting Coordination & Facilitation
Outreach & Promotional Materials
Data Visualization & Infographics
Communications Strategies
Website Development & Updates
Social Media Communications

Online Training / Distance Learning
Course Development Plans & Assessments
E-Learning Development & Production
In-Person Training Development & Facilitation
Educational Videography
Drone Aerial Imagery Collection
Licenses & Certifications
Licensed Ohio Engineering Firm
Certified Planners
Certified Transportation Planner
Licensed Engineer
LEED Accredited Professionals
sUAS (Drone) Remote Pilot
Environmental Specialists
Instructional Designers
Partnerships
National Complete Streets Partner
APA Sustainable Communities Division Partner
TRB Noise Committee Friends
Small/Woman-Owned Business Certifications
Federal Small Business Association SBC & WOSB (pending)
Ohio DBE, SBE, WBE & EDGE
Minnesota DBE
Montana DBE
Pennsylvania DBE, SB & SDB
Tennessee DBE
West Virginia DBE
Ohio Turnpike Commission LDBE & SBE
Columbus Regional Airport Authority DBE
City of Columbus WBE
City of Dayton SBE
City of Springfield FBE
City of Toledo WBE
Ohio DOT Prequalifications
Environmental Document Preparation-EA/EIS
Environmental Document Preparation-CE
Environmental Document Preparation-Section 4(f)
Noise Analyses & Abatement Design
Air Quality Analyses
Interchange Justification & Modification Studies
Safety Studies